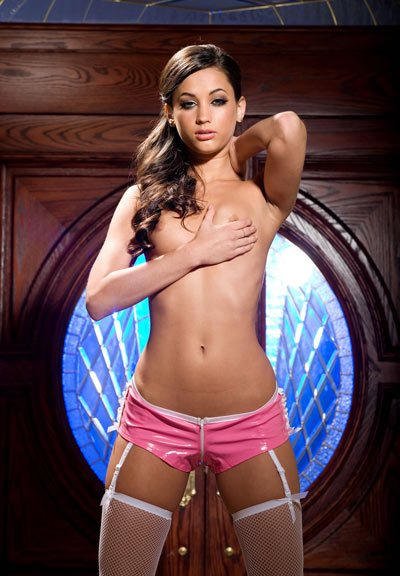 Come in, come in darling.  Are you ready to play a fun and fabulous game of dressup?  We are going to be so fun and girly today I can hardly stand it!  I bet you just can't wait to get all tarted up in my sexy collection of lingerie, panties, stockings and outerwear.  I have some in every imaginable size, color and style.  Sissies are my specialty after all!
Let's see you strike me as a bit of a sassy slut, daring and feminine mixing grace and sex in every way possible.  I love it!  I think you will make one of my best sissies yet dear.  Now let's get you out of those drab men's clothes…and we'll have you slip into something sexxxy!
We'll start with a simple pair of silky soft lacy pink panties.  I do love pink, but we have red, black white and blue too, so we can always change it up later.  Yummy you clitty looks so nice in those shiny panties!  Now maybe a bra to compliment, some lipstick to feel super girly, and a bit of perfume.  Oh, you are so pretty!
Let's start stroking that clitty through your panties.  Feels good, doesn't it?  Give me a call anytime for further instructions…..
Bree
1-888-844-2921
http://www.thephonesexauthority.com/bree.htm